Scroll down this page to find parenting resources that are right for you.
---
Raising Kids Who Can Cope (children of all ages)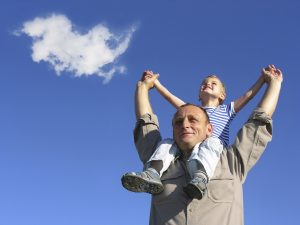 We all want to raise kids who are emotionally and socially intelligent and are able to recover from disappointment to grow stronger every day into adulthood. Raising Kids Who Can Cope is a series developed to build skills, knowledge and awareness in adults who play a role in young people's lives. Twenty eight segments are 90 seconds each and can be accessed either as text or listened to in mp3 format.
---
Parenting in the First Year (children birth to 1 year)
Becoming a parent is an exciting change in your life. But it can be a stressful and trying time too. In this set of 12 newsletters, find out from child development experts how your baby changes during each month of the first year. Get the latest information on child development, nutrition, health, safety, child care, changes in family life, and much more. Revised in 2006, the newsletters include new articles on if baby is premature, routines for baby, and separation distress, as well as updates on feeding, where baby sleeps, immunizations, and more. Available in English and Spanish.
---
Just in Time Parenting (children birth to 2 years)
How does your child grow?
How can you encourage and support your child's natural development?
Find out by reading Just in Time Parenting, an Extension newsletter emailed FREE to you.
The monthly series covers your baby's first year, while the bi-monthly series covers the second year. This series of newsletters is sent to you based on your child's age, so that you'll have specific information about your child's development as he or she grows. There will also be useful tips about how you can encourage and support your child's development through the first two years of their life. More newsletters are available on-line at
eXtension Just In Time Parenting
up to 60 months of age also available in Spanish. (
Crianza Justo a Tiempo
)
---
Strengthening Families Program (children 4-14 years)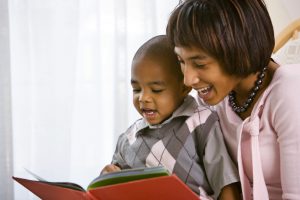 Who: Parents or Caregivers and their youth ages 4-14
What: The Strengthening Families Program consists of 10 sessions for ages 4-10 and 7 sessions for ages 11-14, with a free meal before or during each session.
When: One day a week, Tuesdays October 1-December 3, 2019, 5pm-7:30pm each night
Please register by September 26, 2019 to help us coordinate meals and space. Call Karla at 715-284-4257 (711 – Wisconsin relay) to register.
Where: Red Creek Elementary School, 410 County Road A, BRF, WI 54615
More information: Strengthening Families 4-10  | Strengthening Families 11-14
Benefits:
Meet other parents and children from the community.
Help participants build on their strengths in showing love and setting limits.
Help youth develop skills in handling stress, peer pressure, and building a positive future.
Have fun with the family.
Gift basket for each family, family portrait at end of program!! There is no cost to attend the program and we have many family incentives for attending!! Child care provided upon request for children ages 3 and under. 
---
eParenting – High-Tech Kids (children 9-14 years)
Research shows that digital media can be a positive and powerful parenting tool. eParenting® provides parents and other caring adults ways to connect with children and adolescents using digital media. Developed by educators from the University of Wisconsin-Extension Family Living Programs, eParenting® High-Tech Kids helps parents of 9- to 14-year-olds use technology to build and nurture their relationship with their developing teen. Be an eParent® by using this unbiased, research-based resource you can trust from UW-Extension!
---
Parenthetical – Where parents of tweens and teens learn, share, and connect
Parenthetical is a little different than other sites you might visit.  We designed it as a blog, website and social network for parents of tweens and teens.  What YOU contribute to the site through questions, comments and advice is the most important part of Parenthetical.  Our goal is to make Parenthetical a place where you regularly share your parenting thoughts and questions, connect with other parents who are experiencing similar issues, and receive trustworthy information on parenting and teen development.
Explore the site.
Share it with others.
Join to become a member.
Visit regularly.
Comment.
Respond to others.
---
Questions?
Contact Monica Lobenstein, Youth & Families Educator, Jackson County UW-Extension
715-284-4257 (711 Wisconsin Relay) or monica.lobenstein@wisc.edu.