The Caregiver Support Group is not currently meeting. If you are in need of support, please reach out to the contact below.
---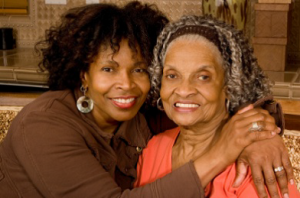 The first rule of taking care of others is to take care of yourself first. Caregiving can be a rewarding experience, but it is also physically and emotionally demanding. The nation's 90 million family caregivers are at risk of health issues so there are tools to help a caregiver manage the time and resources needed to care for a loved one.
Jackson County Caregivers host a supportive meeting every 1st and 3rd Wednesday of the month (the group will not be meeting on January 3rd) from 10:30-11:30AM at the Black River Falls Public Library, 222 Fillmore St, Black River Falls. All are welcome to join in the conversations that will provide opportunities to listen and share in the joys and challenges of caregiving.
Not sure if you're a caregiver? If you provide services and support for another individual – whether you live with them or not – you are a caregiver. Thank you for the support you give to others. Let us – a group of people who have similar experiences – support you. Those interested in coming to this gathering will find a place to share, listen, and learn.
You do not have to call in advance but if you have questions, contact Interfaith Volunteer Caregivers at 715-284-7058.
---
Questions?
Contact Karla Gearing, Health & Wellbeing Educator, Jackson County UW-Extension
715-284-4257 ext. 502 (711 Wisconsin Relay) or karla.gearing@wisc.edu